Alem Translations was founded by Safae Alem, a qualified Arabic translator from Morocco who is fulfilling a dream of creating and running her own translation agency.
Alem Translations was designed to serve the fast-growing Arabic industry and fulfil the need for efficient communications on the Arabic market.
More businesses than ever are actively trying to reach wider audiences in the Arab world, and numerous organizations are collaborating with Arab bodies every day to expand their reach and activities.
Alem Translations brings together a team of proficient native Arabic linguists, who are united by their love of Arabic language and their mastery of other foreign languages.
Our team is here to help you break language barriers to effectively communicate and understand others.
We aim to help you reach peaks of linguistic mountains and take the plunge from a monolingual shore to a multilingual ocean.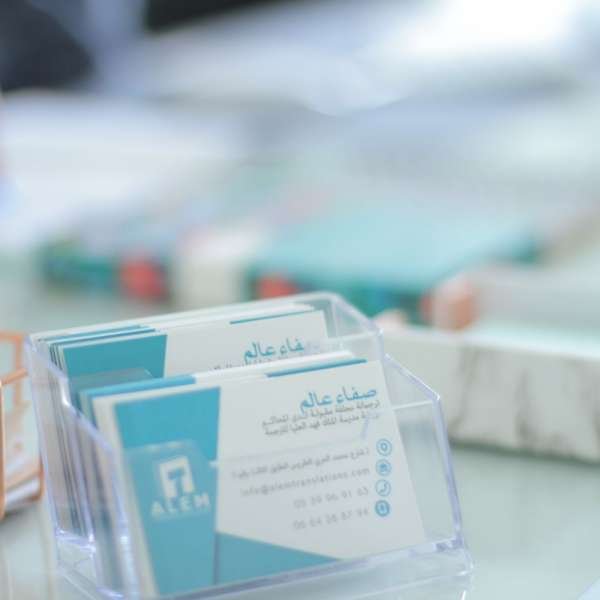 Hello! My name is Safae and my passion for languages brought me here. It started at high school, when I was taking a translation class taught to students of scientific departments back in the early 2000s. I followed my passion by changing my career path towards language studies at the university.
After graduating from the prominent King Fahd School of Translation, I dived into the freelancing pool. Being a freelance Arabic translator for over a decade, my journey allowed me to gain a deep understanding of the industry and plenty of experience. I have also built a wide network of clients and collaborators around the world with whom I feel honoured to share my journey. Becoming a sworn translator was my last achievement in the translation field, after which I decided to take the next big step in my career – take my business to the next level and bring you Alem Translations.
Excellent Arabic language services
+10 years' experience in the industry
University level linguists
Sworn and certified translators
Confidentiality and peace of mind